Contact made by passenger ferry Uriah Heep with Hythe Pier
Location: Hythe Pier, Southampton, England.
Accident Investigation Report 6/2017
Investigation report into marine accident including what happened and safety lessons learned:
MAIB investigation report 6-2017: Uriah Heep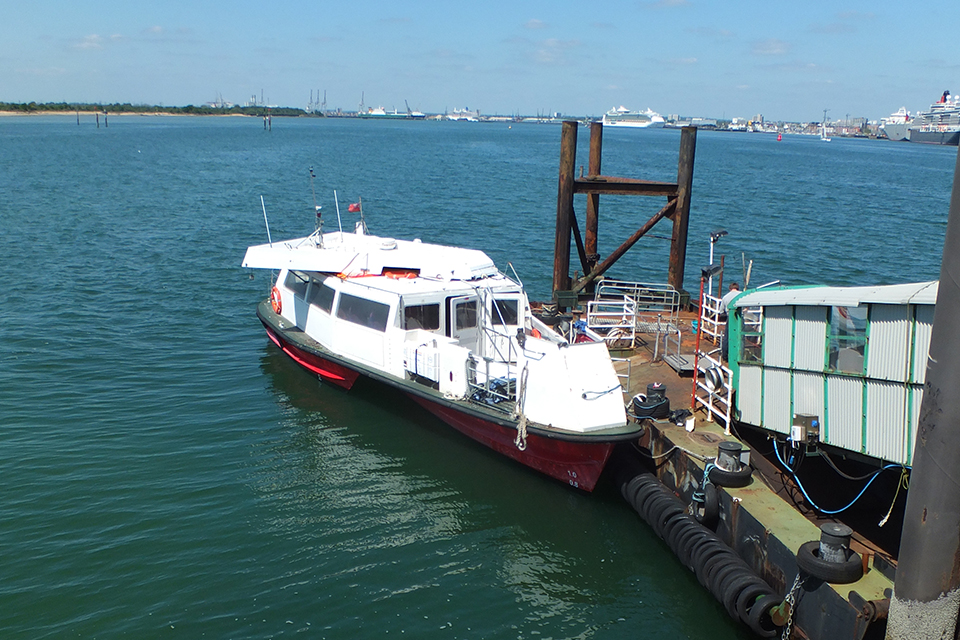 Summary
On the evening of 13 May 2016 the Southampton to Hythe passenger ferry, Uriah Heep, ran into Hythe pier while it was attempting to berth. None of the 15 passengers or 3 crew were seriously injured but the ferry became wedged under the pier and the wheelhouse suffered extensive damage.
Following the accident, the Maritime and Coastguard Agency withdrew Uriah Heep's passenger certificate. White Horse Ferries Ltd have since sold Uriah Heep.
Safety Issues
Propulsion control failure led to collision with pier
No injuries sustained as quick thinking skipper alerted crew and passengers of impending collision
Extensive damage to wheelhouse of ferry
Uriah Heep has been removed from service and sold for repair.
Recommendations
In view of the actions taken following the accident, no recommendations have been made.