Collision between ro-ro freight ferry Petunia Seaways and historic motor launch Peggotty
Location: River Humber, England.
Accident Investigation Report 4/2017
Investigation report into marine accident including what happened and safety lessons learned:
MAIB investigation report 4-2017: Petunia Seaways and Peggotty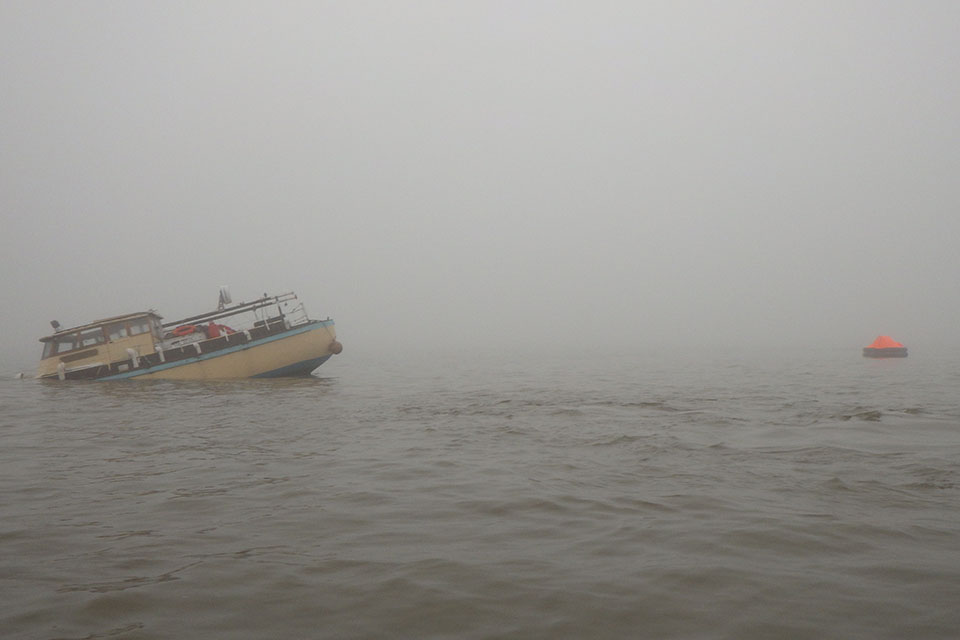 Peggotty following the collision - Image courtesy of RNLI Cleethorpes
Summary
On 16 May 2016, the Danish registered ro-ro freight ferry Petunia Seaways and the historic motor launch Peggotty collided on the River Humber while in dense fog. The motor launch was severely damaged and began to take on water. As a result of Peggotty's skipper's mayday call, the crew of a local pilot launch were able to reach the stricken launch and remove the crew before it sank. There were no injuries and no significant pollution. Although Peggotty was visible on both VTS Humber and Petunia Seaways' radar displays, neither acquired nor plotted the target. The ro-ro ferry's bridge team were unaware of the collision until they had been informed by VTS Humber after they had left the river. Peggotty's skipper, an off-duty marine pilot, had not conducted the voyage in accordance with best maritime practice and the motor launch's seaworthiness was affected by a number of factors.
Safety lessons
Petunia Seaways' bridge team did not proceed at a speed adapted for the prevailing weather conditions and did not sound a regular sound signal
Peggotty's skipper, an off-duty pilot, did not adequately prepare for the short voyage to Hull. Specifically:

the vessel's navigational lights were not fully operational and were not displayed as required by the COLREGs
the radar was not used to ascertain the launch's position or traffic flow or density
the planning for the monitoring of the passage was insufficient and relied on an untested method
the intended voyage was not reviewed or reassessed despite the dense fog

the VTS officer did not appreciate the developing situation although both vessels were visible on his radar display
Recommendations
In view of the actions already taken, no recommendations have been made.
Published 15 February 2017